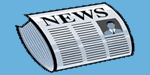 2/17/11 – Housing Crisis – What housing crises?
For the fifth month in a row, Villa Seaside Apartments are full to capacity – no vacancies! We do have a wait list, so feel free to download and fill out an application and we're happy to add you to the list.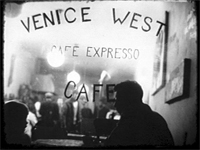 1/16/10: Neighborhood Hang Out Might Be Historic Landmark
The former Venice West Cafe, located just blocks away from Villa Seaside Apartments, was the unofficial headquarters of the L.A. beatnik scene and gathering place for the Doors' Jim Morrison and Ray Manzarek. And now it could be designated a city historic-cultural monument.
From 1958 to 1966, the Venice West Cafe served as a gathering place for disciples of Jack Kerouac, Allen Ginsberg and the other pioneers of the Beat Generation who planted the seeds of L.A.'s counterculture movement.
Ray Manzarek, keyboardist for the Doors, recalls the spot as a hangout for post-beatnik intellectuals in dark turtlenecks and jeans, where he and bandmate Jim Morrison, under the influence of LSD, drank espresso and ate croissants while reading Camus and Sartre.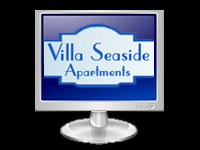 10/19/09 VillaSeasideApartments.com has a new look!
VillaSeasideApartments.com has been redesigned and will now include pictures of vacant apartments (when applicable), news, and more! Make sure to check back often for updates.